We have received the following invitation: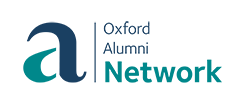 We're delighted to bring Meeting Minds to the world digitally this year – from 7-12 September – and we hope you can join us for a FREE programme of events!
Each day, join us for a wealth of live and recorded content from all around the University including panel discussions, Q&As, virtual tours, musical performances and much more!
Why not also consider connecting and socialising with fellow group volunteers during the event on the main channel on our My Oxford Network platform? (Please note, you will need to register for My Oxford Network beforehand)
The event is completely FREE! All you need to do is register your interest here (you will need your Oxford Alumni Number) to receive more information and links to the full programme.
We will also be organising a series of online forums for group volunteers later in the year and will send out details of these once they are finalised.
As usual, if you have any questions, please email us.
We hope to see you virtually next week!
The Networks Team
University of Oxford Alumni Office